DS Lackiertechnik
Daniel Schuberts paintwork and airbrush company from Delbrück, Germany.
My first client for online marketing. Thanks to Daniel, I learned WordPress and was able to put my theoretical knowledge into practice in online marketing and get some hands-on experience.
Branding
We did a complete rebranding for Daniel. The existing logo, which had more of an industrial touch, seemed unappealing. After carefully listening to Daniel's story and ambitions, we determined that he should consider marketing himself more unique. To this end, we created a new logo that drew inspiration from the custom bikes scene. Since a significant portion of Daniel's clients happened to be bikers, we felt it was the perfect choice.
New Website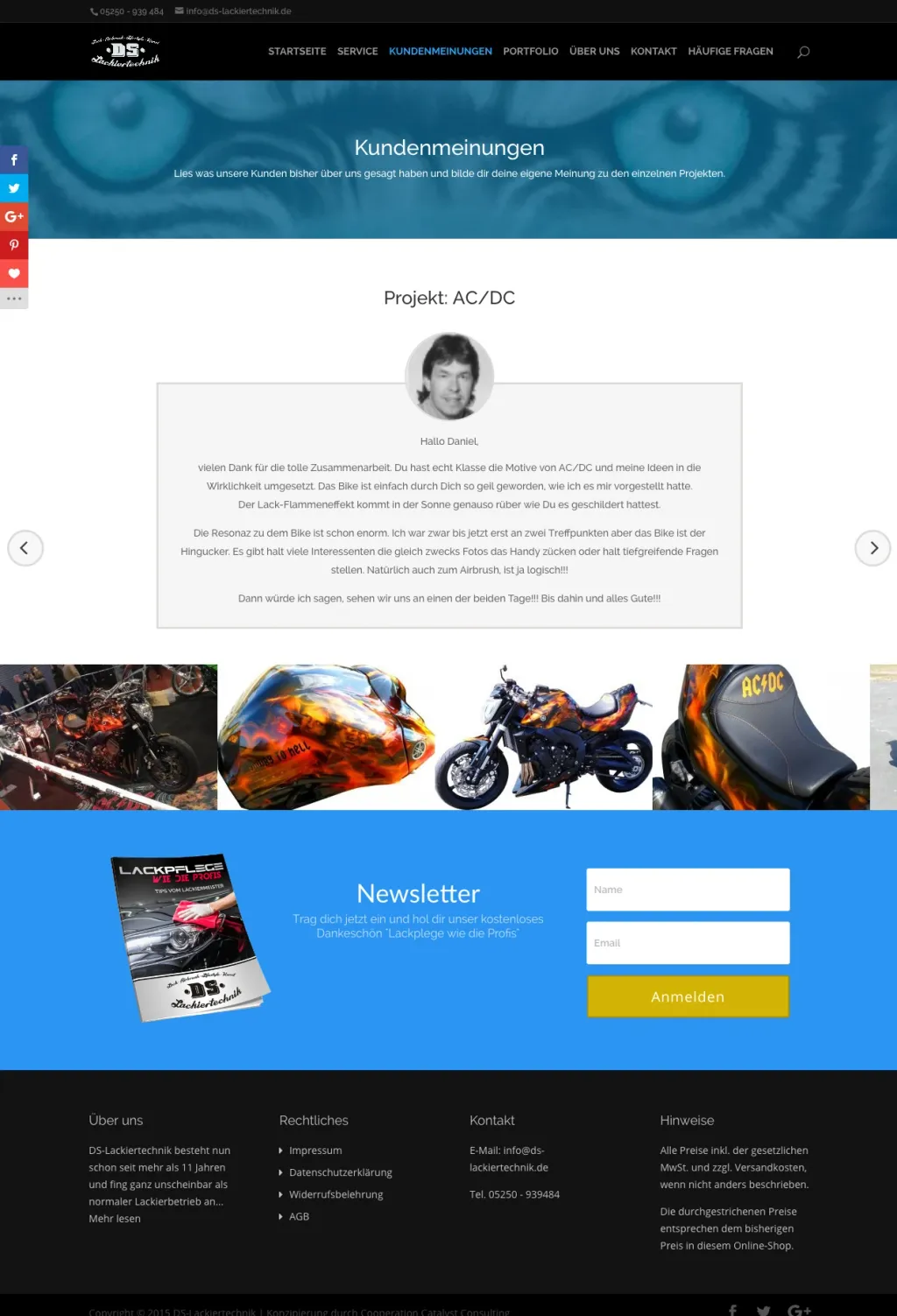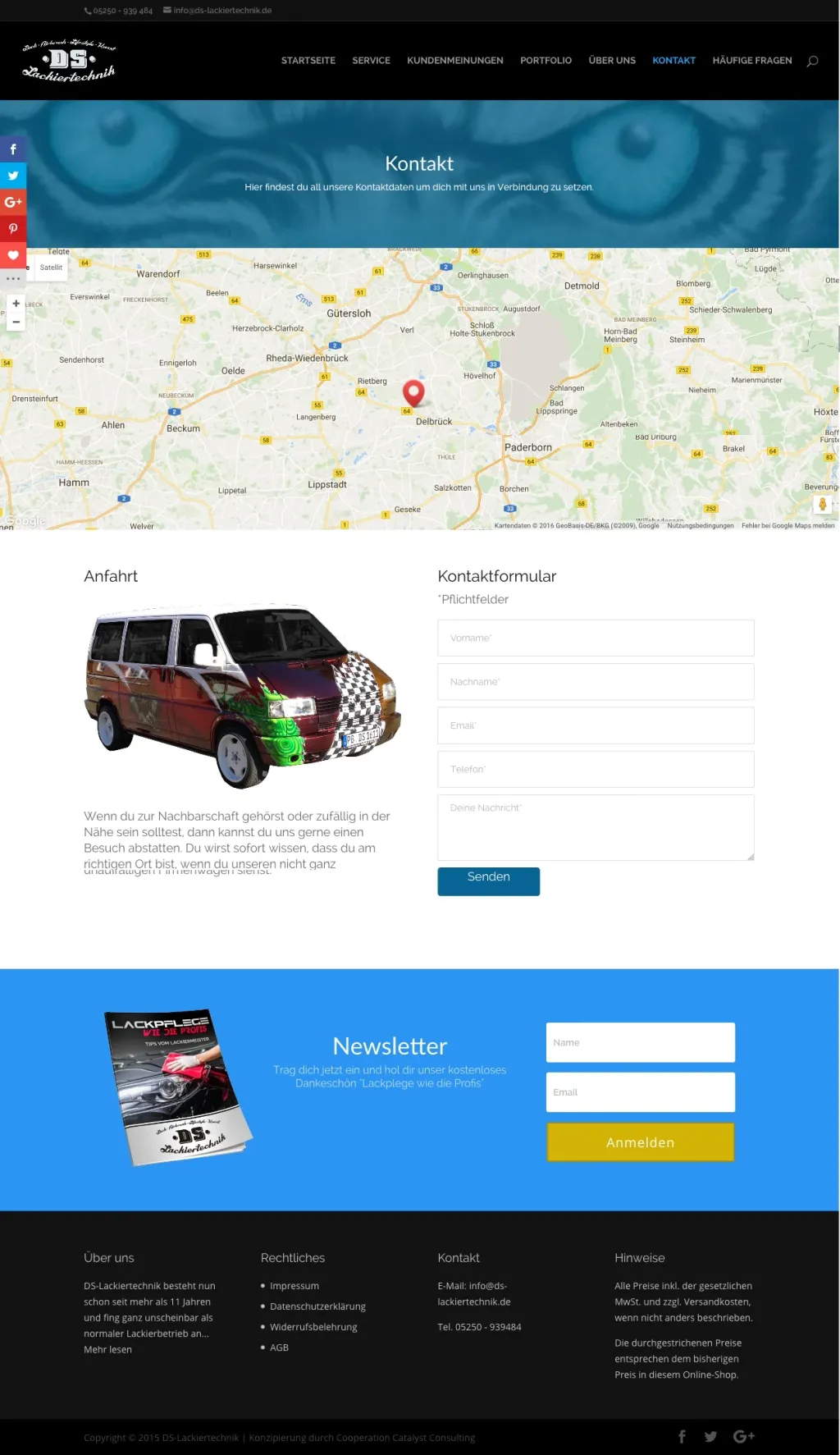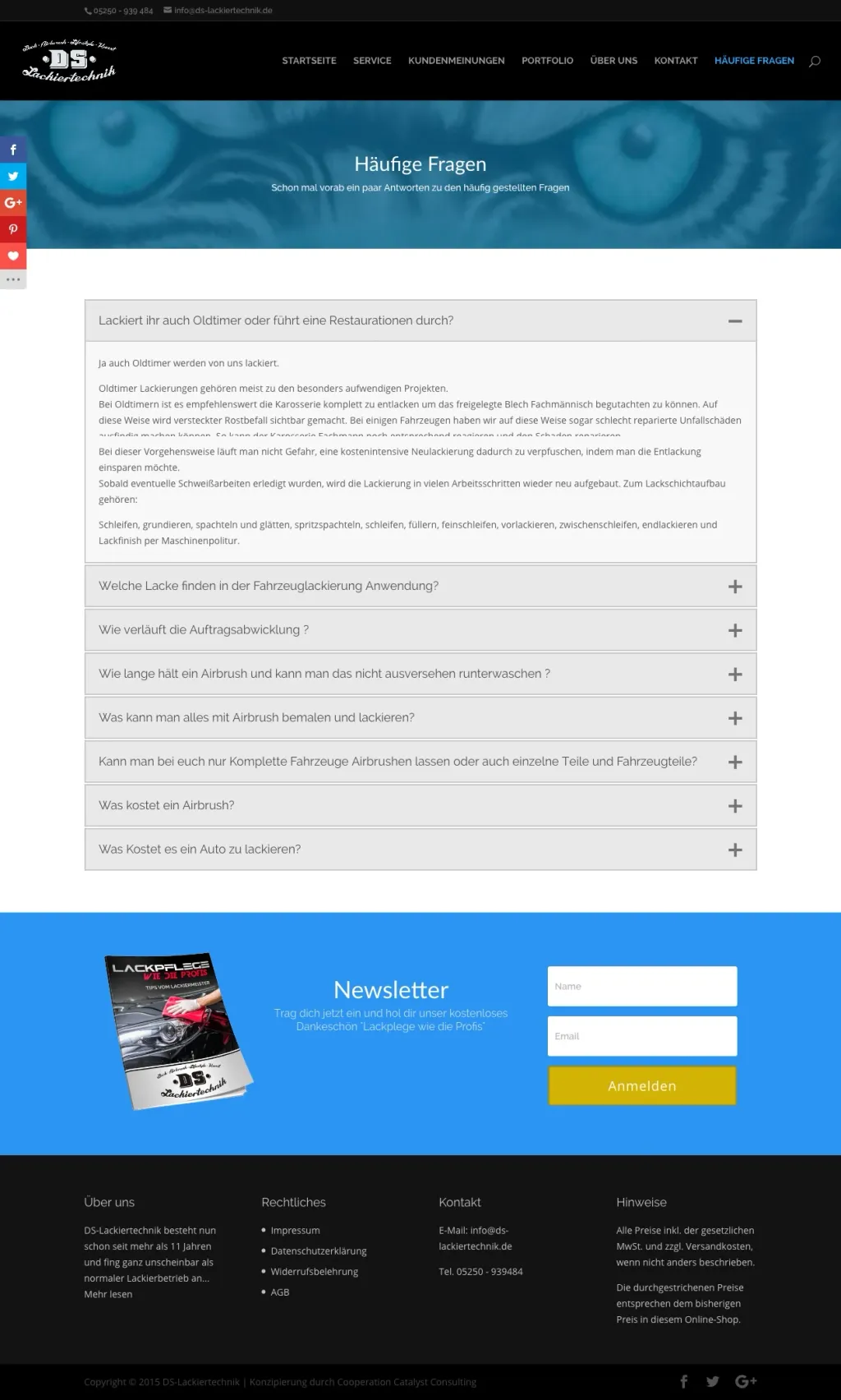 (Unfortunately, the screenshot plugin had some hiccups and I did not realize it at the time.)
Landing Page & Referral Program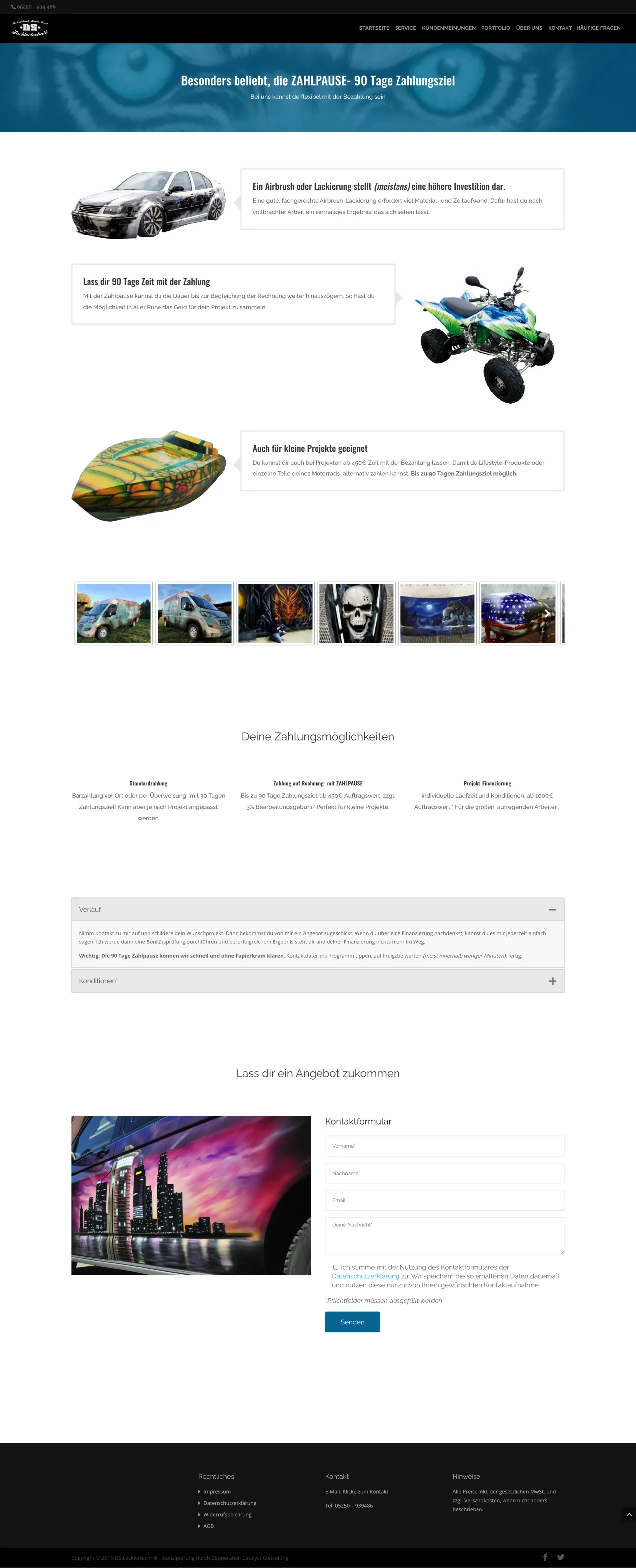 (Unfortunately, the screenshot plugin had some hiccups and I did not realize it at the time.)
Website
I was redesigning Daniels website. The result was a complete restructuring, which included the addition of testimonials accompanied by images of Daniel's work. In order to efficiently showcase Daniel's range of capabilities, a portfolio page was created, featuring categorization to streamline navigation. Additionally, a comprehensive service page was created, detailing the entire airbrush painting process along with visual aids to support each step. The involvement of clients was fundamental, ensuring a seamless client experience.
Referral Program
To incentivize his customers, we introduced a referral program that provided rewards for successful referrals. Daniel was also offering airbrushed thermos cups that he sold online. So we decided to reward customers with a gift for every successful referral. This way, we wanted to boost his customer retention rates with word-of-mouth marketing.
Pricing Strategy
I recommended to Daniel the implementation of a loss leader pricing scheme. Essentially, the idea was to offer a product that would merely break-even or make short-term losses, but was effective in establishing long-term customer relationships. After several conversations with Daniel, I learned that the majority of his customers return to him for various works such as minor paint jobs or touch-ups due to stone chipping, which further confirmed the feasibility of such a scheme.
To accomplish this, we analyzed the customer lifetime value and determined that it was high enough to justify a loss leader pricing strategy. Afterward, we created an offer that revolved around his signature skull airbrush work. Specifically, we developed a package that allowed customers to choose from three airbrush skull motifs for their bike helmets. To support the campaign, I designed a landing page and launched a Facebook advertisement campaign.
Facebook Ads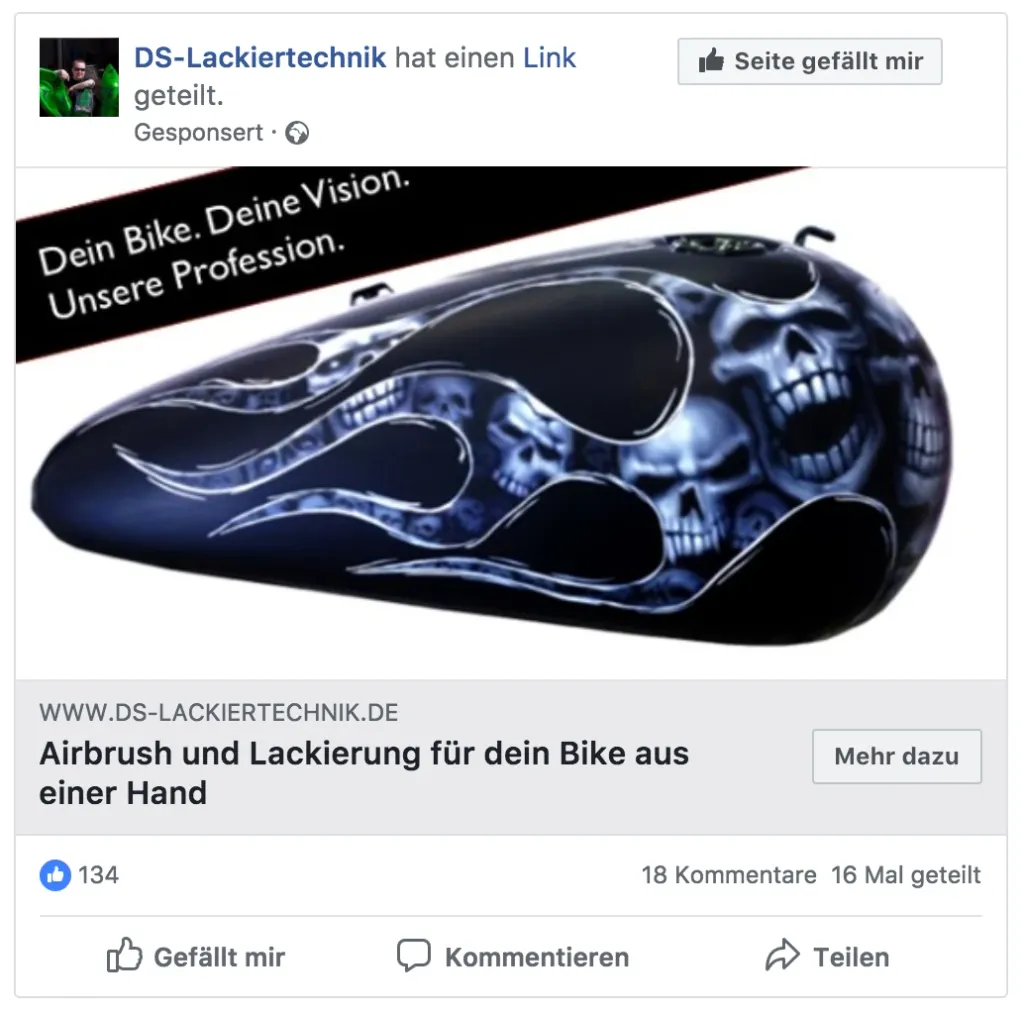 Old Website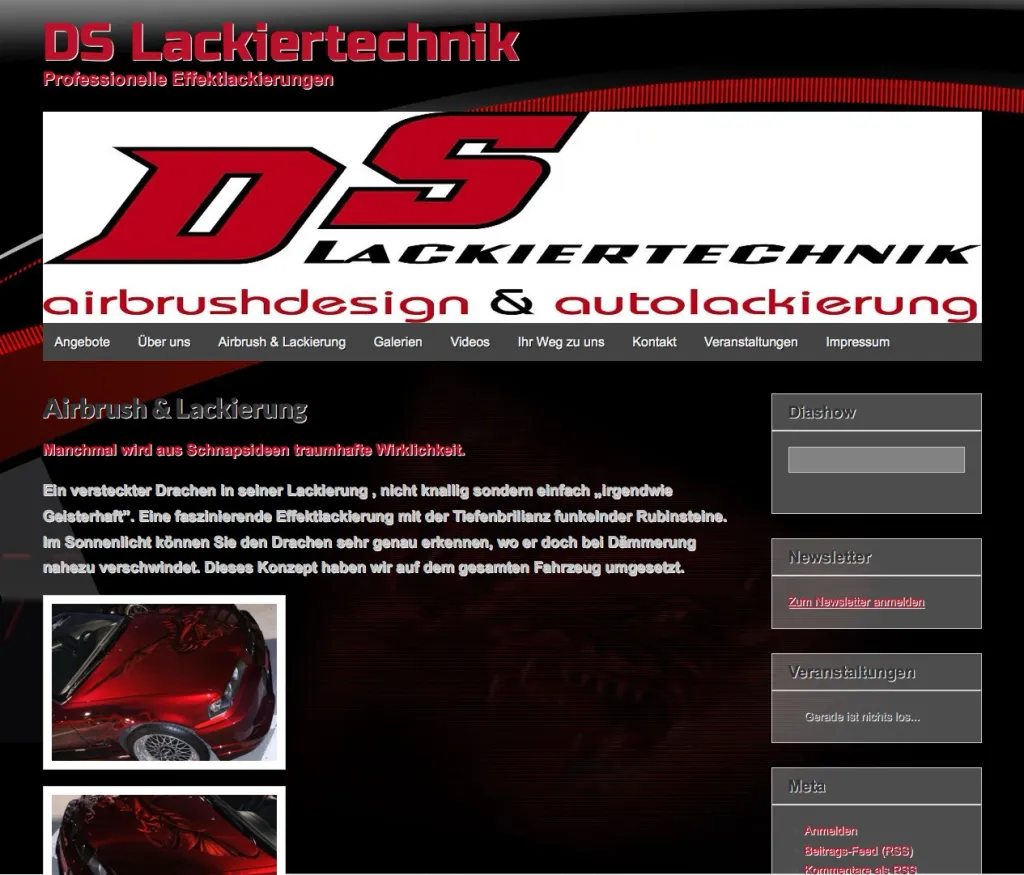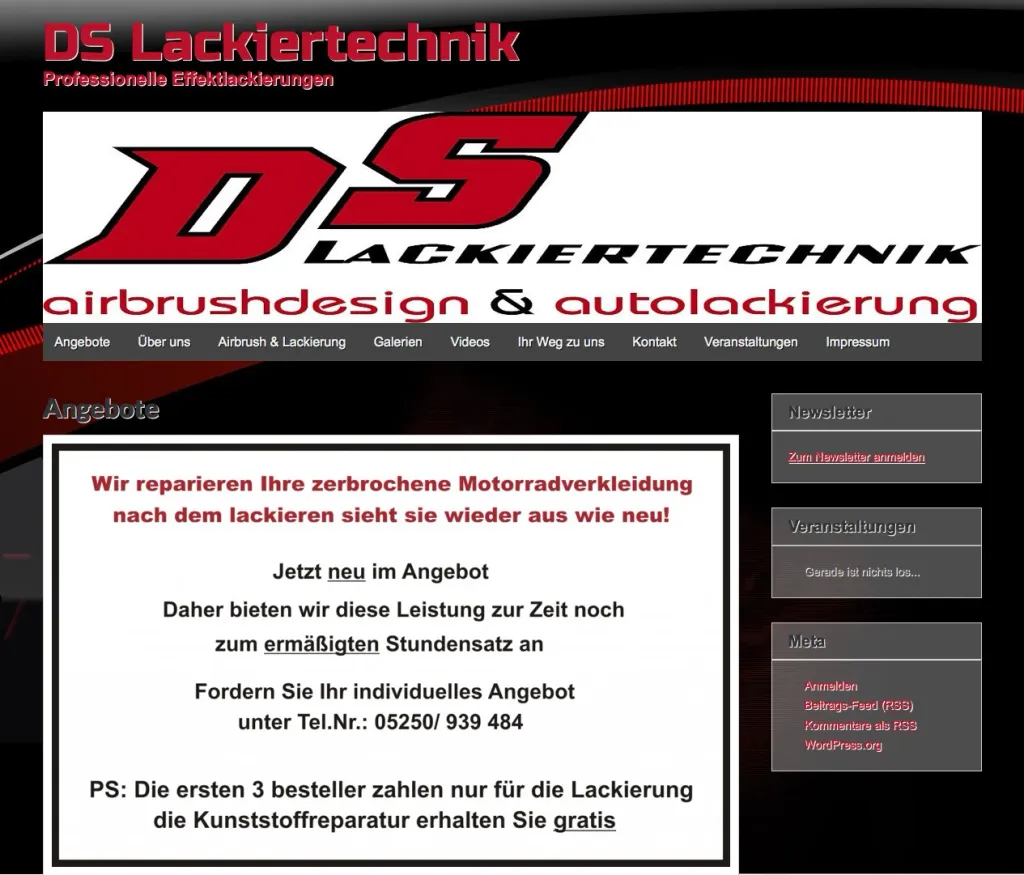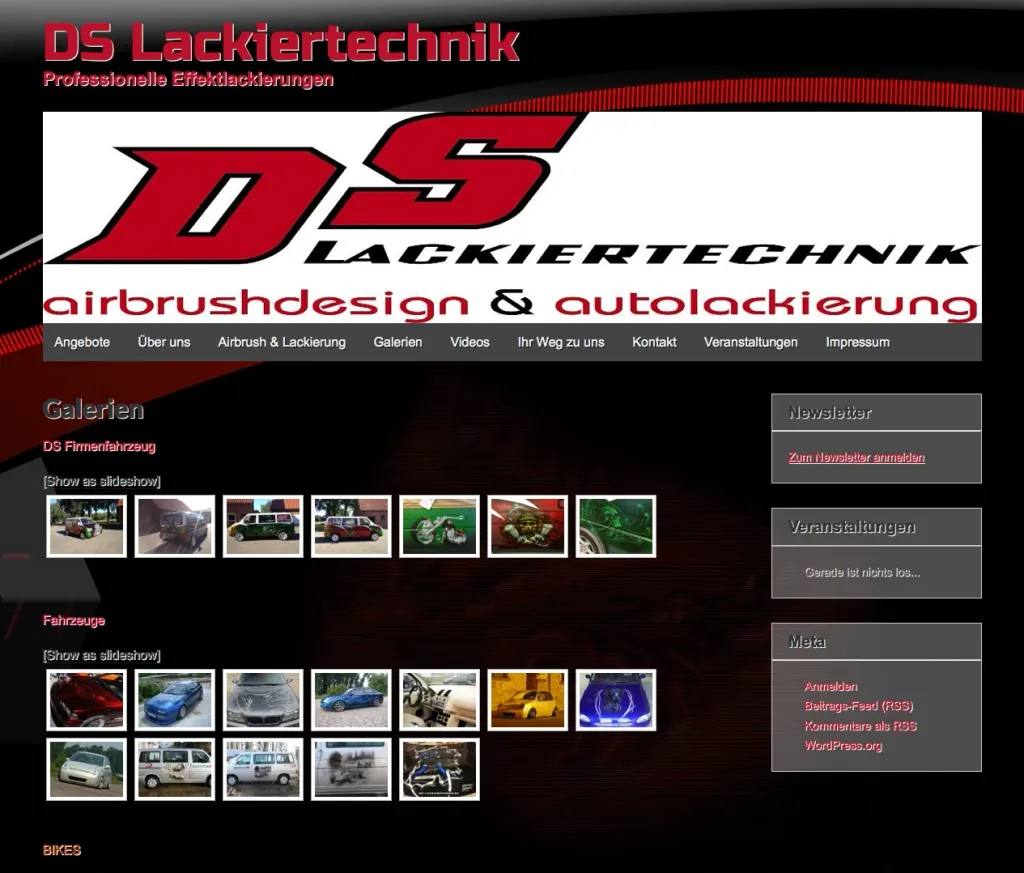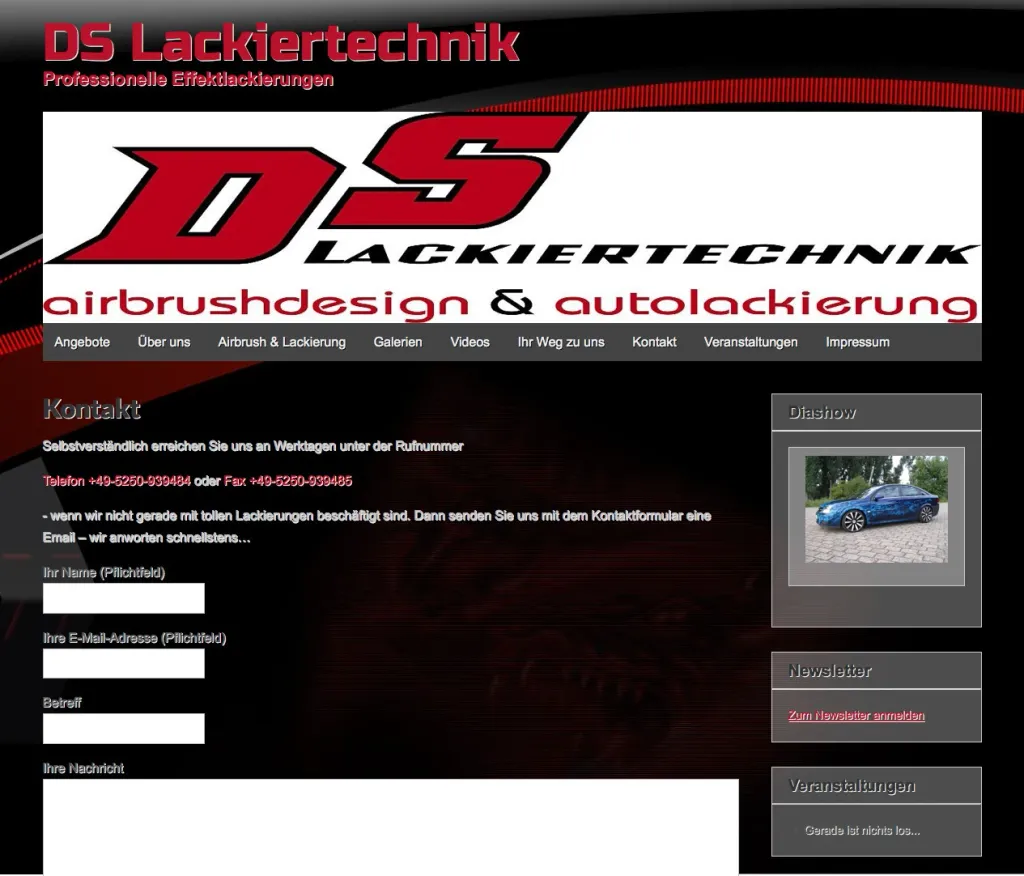 Cooperations
To further grow his business, I proposed to collaborate with other companies to obtain leads. In particular, we reached out to paintwork companies and bike shops and offered them a percentage of every referral we received for airbrushing projects.
Financing
We witnessed many customers facing difficulties affording the custom airbrush work they wanted. I proposed to add a financing option. This way, Daniel's clients could make their purchases in multiple chunks and lighten the financial burden. After considering this suggestion, Daniel reached an agreement with a bank to offer his clients a financing plan. This option helped a lot customers and is still in place.
Conclusion
We tried a different set of marketing tactics. Unfortunately, only some were successful. The implemented financing solution was the best-performing. Looking back, I need to admit that my copywriting was not very good at the time, and I would have changed a lot, but it was very exciting time and it made a lot of fun experimenting.